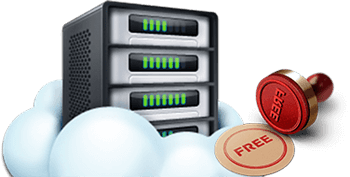 Get FREE VPS/VDS server
with the free management and
tech support services 24/7
What are the terms of getting the virtual server for FREE ?
To get service for free your website should match the few simple conditions:
Website topic:
Site development
Internet-marketing
SEO
Internet or Hi-tech
*On individual approach, we are ready to provide a service for the other interesting projects Website statistics::
Alexa rank below 350k in the world
the number of unique visitors starts from 500
Also, you should provide a document that proves your identity.
According to your site topic, the number of visitors and specific of your project we can offer you one of the hosting plans on a free basis.
You should place the link HyperHost hosting on your website.
The service is not provided for gaming hosting (Minecraft, WOW, SAMP etc.) and for Forex and mining*
If the terms of free service don`t fit you?
We offer to buy
VPS hosting
from
HyperHost
company with
10% discount
% Enter promocode:
promo_10
when you will make an order