The cheapest hosting plan from HyperHost
We transfer your site to our Hosting for FREE
We make regular Backups of Your Site
We provide Support 24/7/365
Buy inexpensive but quality Web Hosting
FREE Site Transfer
Our support will perform a high-quality transfer of your site absolutely for FREE of charge
All current versions of PHP
Choose any of the PHP versions from 5.3 / 5.4 / 5.5 / 5.6 to the latest 7 / 7.1 / 7.2 / 7.4 / 8.x
CMS installation in 1 click
The most popular CMS systems are already installed in the control panel - Wordpress, Drupal and dozens of others
High-speed SSD drives
Data transfer speed at SSD NVME is 3-4 times faster than at regular HDDs
All the obvious advantages of such a system have already been felt more 90 000 HyperHost clients
Buy the cheapest hosting plan - Mini
Daily Backup of your sites
FTP / SSH access
MySQL и PostgreSQL support
Ruby on Rails, Django, Python support
Wordpress, Joomla and other CMS support
Tech.support 24/7/365
Mini
for one small site, it`s a great start in WEB
---
Free SSL
Free SiteBuilder
Mail client
Regular Backups
FTP, SSH access
PHP 5.2 - 8.x
LiteSpeed WS, LScahe
MySQl, MariaDB, PostgreSQL



Price comparison for the cheapest hosting
Monthly price
if you pay biannually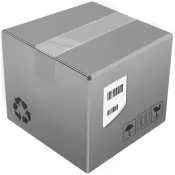 We will transfer your site for free!
Just provide the site files, or access to the old hosting provider and we will transfer the site 1 to 1, optimize and check the availability
Reliable hosting from professional
Inexpensive and fast hosting is hosting from HyperHost. We use exclusively SSD drives on our servers, so the data transfer speed is 3-4 times faster than on regular hosting with hdd.
You can make sure for yourself that we provide the best cheap hosting, just use the trial period, which is included for all services. With us you can buy a domain and hosting cheaply, as well as use the services of technical support, which works around the clock and will help you transfer your sites from the old provider.
The cost of powerful, inexpensive hosting starts at $1 for the Mini plan, which includes 1 GB of disk space and allows you to host 3 small web resources. All of our budget hosting plans are designed to maximize your savings and ensure that your sites run smoothly on fast servers.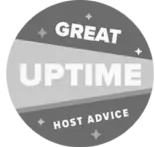 Compensation in case of downtime period in 10 times!