Best datacentres in Ukraine
Hosting at Ukraine for Web Sites
Possibility to work with under contract with residents of Ukraine
Free Support Tel. 0 (800) 210-489 from all phones in Ukraine
Hosting the site in Ukraine guarantees high site speed
HyperHost among TOP 10 best in Ukraine
Based on reviews of well-known catalogues and websites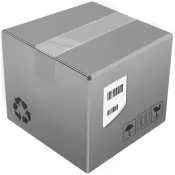 We will transfer your site for free!
Just provide the site files, or access to the old hosting provider and we will transfer the site 1 to 1, optimize and check the availability
More about fast hosting in Ukraine
High-quality Ukrainian Hosting From HyperHost Company
We offer a wide range of hosting plans like shared hosting, unlimited hosting and reselling in Ukraine. Hosting in UA is an excellent choice for web projects in Ukraine. Our servers are located in the reliable data center in Kharkiv.
The minimal plan price is 1 USD. This plan is enough for a personal website, blog, landing page or even a small online shop.
Hosting from HyperHost is a mix of fast work and stability. We use pure SSD-drives, so your website gets the max performance on our high-speed servers. Your website becomes accessible from Ukraine and all over the world.
Fast Web Hosting from Ukraine
We offer round the clock server management, so if you'll need some help with website migration from the old hosting or if you have any questions - just contact us. Our tech support will do best to meet your needs
Website hosting in Ukraine is a fast hosting from HyperHost company. You can choose a location in the cart during the order.
How to get hosting in Ukraine?
Fast hosting in Ukraine from HyperHost. You can choose the tariff location directly in the basket during the ordering process.
First of all, it is suitable for websites aimed at an audience of users from Ukraine, as well as for all projects that need stable and fast operation. The safety of your data is ensured by reliable equipment in a data centre in Ukraine and the creation of regular backups of the information you place on our hosting.
HyperHost works both with individuals and under contract with residents of Ukraine.
Interested in reviews of our hosting in Ukraine?
Do you want to know feedback about our hosting? We do not hide anything. All links for independent website reviews and catalogs are on our website. Order our well-optimized plans and check quality by yourself and see that we are really low cost hosting with the highest quality. Hosting in Ukraine fits for website oriented on the audience from this country, and for the project the requirements stable and fast server work.
Your information will be saved in the reliable Ukrainian data center, also we do regular backups of data that you host on our server.
HyperHost works with individuals and companies according to the service level agreement.