Earn money with HyperHost
Join us and get up to 200$ from the first affiliate client!*
*22% partner reward from VDS-Ultra+ price is 197,87$ from a year order
A profitable affiliate program from HyperHost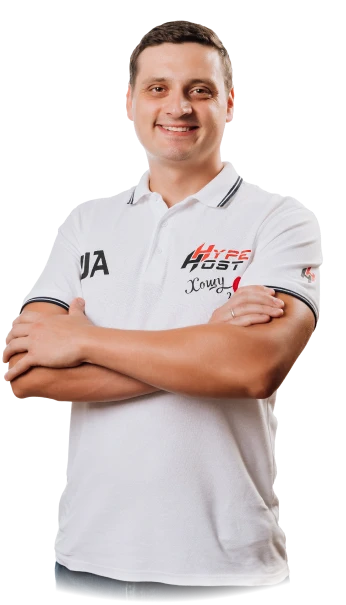 Quick start
You are just one step away from getting your own referral link
Unlimited revenue
The amount of remuneration depends solely on the number of users you bring in
Perpetual income
Remuneration is accrued for as long as the referred client is with us
Run your client's projects on our web hosting!
We`ll take care about all tech issues, like website up-time and many others. You'll have no need to worry about website hosting and don't need to hire your own admin!
You'll get 22% of each client payment for the lifetime.
Pay for your services using a partner reward!
Probably, you have acquaintances that need hosting or friend that are tired of problems on the current host. Invite them to try our services and get 22% of their payment.
We have many clients that pay for their own services using a partner reward.
Everyone who looking for additional income
Offer our service and become our partner!
Your ideas and experience in online sales will bring you every month income from affiliate clients. You will get 22$ from each paid 100$. Your income depends on you and has no limits. Earn 200$, 300$ and even more, just recommending our services.
Our affiliate program - is excellent income without additional investments
How to get an affiliate link?
You can get the affiliate link in your personal account, in the folder "Affiliate".

How can I get 22%?
You will get an affiliate reward from: Shared hosting, Unlimited hosting, VPS/VDS servers and reselling. The fees are calculating irrespective of the payment period: monthly, quarterly, semi-annually or annually.

How do you deduct reward from lifetime hosting plans?
We charge 15% of the reward from all your referrals on the tariffs of lifetime hosting, lifetime VPS and VDS

How to bring the customers?
If you want to get the effective result from affiliate program:
place an affiliate link on your website (banner or hyper-link)
add an affiliate link to your signature on forum
add link to your social account VK, Facebook or other and add the link to your communities
use the affiliate link to recommend our hosting feedback web sites or on reviews sites
add link to your email signature
If your client clicks the link he/she'll see the main page, and get the file in Cookies(the file contain the info the client use your affiliate link, this data is keeping for 1 year). When the client will visit the website again he/she'll be identified as your affiliate client.

What if the customer came from you but don't use an affiliate link?
If you absolutely sure that you`ve attacked new client contact us [email protected] send us your client name, contact email and we'll add him/her to your affiliate link.

How to control fees?
You'll get a monthly report on your email with the available amount and the number of affiliate clients or you can see it in your personal account.

What are the terms of funds withdrawal?
Your affiliate fees become available in 37 days after the clients payment. The amount can be transfer to your balance, to pay for the hosting, or transferred to WebMoney account. The other withdrawal methods should be agreed additionally. The minimal withdrawal amount is 10 USD.

Are there any limits or restrictions?
For attracting the clients it is forbidden:
Mass email sending (spam) with affiliate link
Place link and attack clients from website that go against the Ukrainian law
Register accounts for personal using
Use a context ad without informing HyperHost company