The cheapest VDS Windows plan
Windows Remote Desktop Access
RDP for office, browser or telephony
Benefits of Cheap Windows VDS
Privacy
After changing access, only you will have the details of connecting to the remote desktop
Free administration
We will configure and optimize your server for the required tasks at the start of the project and in the process of work
Technical support 24/7
Your queries will be resolved regardless of the time of day or night, on weekends and holidays
RDP remote desktop
Enjoy all the benefits of a remote desktop using the RDP connection protocol
All the obvious advantages of such a system have already been felt more 90 000 HyperHost clients
Choose Windows VDS for your budget
Details of a virtual server on Windows
Windows 2019 OS Versions
Full root and SSH access
RDP remote desktop accesses
Ideal for technology on IIS, ASP.NET
For working on Forex, Amazon, Chrome, etc.
VDS Start
enough to work remotely with Chrome or documents
---
Remote desktop (RDP/RDS)
Chrome
Forex
SIP call center
Office, SQL
Visual Studio
Backups
Add IP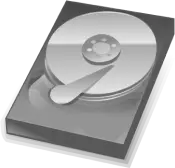 Free backups os even cheap VPS/VDS
We create and store backups of each virtual server, even save image servers with Windows OS
Low-priced vds windows hosting
Low-priced vds windows hosting is a guarantee of fixed resources on each plan, highperformance and fast speed of work. Our price for VDS windows is low, as we provide a server with a trial license for180 days. After the end of the trial, you can buy the license or reinstall system for further free use. VDS windows server is a guarantee of fast response and the latest up-to-date operating system version. Also, you can install own ISO.
The low-cost vps windows plan is Start, it is enough for remote desktop installation.
Looking for order a cheap virtual windows server? We have a broad packages line, so you can choose the perfect one for your goal.
Also, you can order additional resources on request (Ram, Disk space, cores) or IP address for each server. To make an order contact sales department. To add resources or upgrade your server needs to reboot.
Order cheap VDS hosting with windows
An alternative option for a remote server. You will get full access to a server even on the lowest plan. We provide free tech support for all plans. We will help to solve all the issues and to work with VDS.
Any plan allows selecting ОS Windows 2008, 2012 or 2016. Also, you will get SSH access to manage VDS. The virtual KVM server with SSD is an excellent choice for high load systems, and for customers who count on stable server work (online shops, CRM-systems, asp.net projects). We have excellent service for web applications. The cheap VDS windows can be used for Forex, Amazon, asp.net technology etc.
You can choose server location during the order Netherlands or Ukraine. Enjoy all advantages of economical VDS hosting and fixed server resources in any location.
If you are a newbie contact us and we will help to choose the best low tariff windows vds hosting and help with its set up and configuration.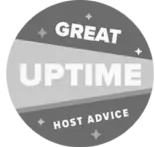 Compensation in case of downtime period in 10 times!