Netpeak Software
Netpeak Software - company developed the new generation of instruments for successful SEO promotion. These technologies are very popular among SEO and web experts, link builders and QA, content and sales managers. The products Netpeak Software Spider and Netpeak Checker are widely used for internal audit website optimization and mass site analysis. Thousands of web experts from all over the world choose Netpeak Software, as it has a various number of instruments for SEO promotion.
Netpeak Software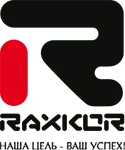 Freelance company «Raxkor»
Since 2013 freelance company Raxkor specializes on websites development, design, SEO promotion and company identity. The company works closely with each client and realize the projects of any complexity in short terms with the highest quality.
We`ve done several successful projects with this company, even our old web hosting design. This company is an excellent choice for those who need to quickly and accurately realization of their ideas.

Plerdy
Plerdy is a service of detailed analysis of behavioral factors on your site. Map of clicks, PopUp forms, tracking the depth of scrolling pages, and more. Simple integration and user-friendly report form make this service "must-have" for all optimization specialists. Get 30% off using the promo-code HyperHost2019.
Plerdy