Management of VPS/VDS and Dedicated Servers
Free administration for HyperHost customers
Extended - paid administration
Configuration and optimization of servers for your tasks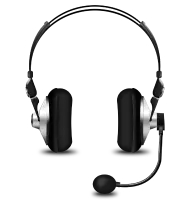 Dedicated server management
Dedicated server management - is a complex work of HyperHost experts for nonstop work and server security. Contact us if you need some advice or server configuration or optimization. We work using a ticket system.
Tech support works all around the clock. Contact us over the phone, in chat, skype (only for calls), by email. Our tech support team is highly qualified with a broad experience in server management. Using our services you'll not have to worry about your server, we'll take care of your projects, even if you don't have enough experience.
Server management services
Standard management
Advanced management
For the owners of our VPS/VDS,
Dedicated servers and shared hosting**.
Installation, update, configuration of software (apache, nginx, mysql, smtp/pop3, exim, postfix, php, ftp, bind/dns, firewall, PostgreSQL, Node.JS )
Installation of control panel on server
Data migration (website, database, configurations)
Installation and configuration of antivirus
Installation and configuration of backup
Monitor of server logs and security check
Special configuration and optimization for Bitrix
Server monitoring + reaction on notification 24х7
—
The highest priority of you requests
—
Installation of additional software (redis, redmine, red5, puppet, chief, etc)
—
Space for back up for free
—
200 Gb
Installation of monitoring on server (collectd, cacti, etc)
—
Installation and configuration of special scripts, management of server software
—
The number of tech support hours/monthly
3
8
Monitoring notification on e-mail
—
Add additional websites on monitoring
—
5
Personal manager (from 5 servers on support)
—
You can order a service on an hourly rate basis, price 20$ (15$ for our clients) for 1 hour. The minimal order is 30 min. Also, it can be some fixed payment for an issue.
*We do not provide server management option for: gaming server, mining, installed vulnerable software, also we do not manage servers on Windows OS
**You can continue to work on the paid administration base upon reaching the limit of administration hours per month