Lifetime Virtual Private Serve
LifeTime VPS/VDS
We will transfer your site for free without data loss
Each server has dedicated IP
We provide server management service for all VPS / VDS
Get one of the perpetual VPS server rates
No more monthly payments
VPS Mini
minimal server for basic tasks and projects
---
Onetime fees
lamp, php, MySQL
FREE tech.support 24/7
Git
Regular Backups
Dedicated IP
IPv6
VPS Affordable
open port 25 and the ability to deploy Docker
---
Onetime fees
lamp, php, MySQL
FREE tech.support 24/7
Git
Regular Backups
Dedicated IP
Open port 25
Docker
IPv6
VPS Start
the perfect balance of parameters to start a new project
---
Onetime fees
lamp, php, MySQL
FREE tech.support 24/7
Git
Regular Backups
Dedicated IP
Open port 25
Docker
IPv6
VDS Mini
minimal server for basic tasks and projects
---
Onetime fees
lamp, php, MySQL
FREE tech.support 24/7
Git
Regular Backups
Dedicated IP
VDS Affordable
open port 25 and the ability to deploy Docker
---
Onetime fees
lamp, php, MySQL
FREE tech.support 24/7
Git
Regular Backups
Dedicated IP
Open port 25
Docker
IPv6
VDS Start
the perfect balance of parameters to start a new project
---
Onetime fees
lamp, php, MySQL
FREE tech.support 24/7
Git
Regular Backups
Dedicated IP
Open port 25
Docker
IPv6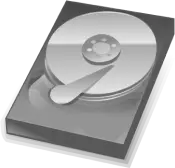 Free backups os even cheap VPS/VDS
We create and store backups of each virtual server, even save image servers with Windows OS
Comparison of Virtual Private Servers tariffs
Just 1 payment gives you an eternal FREE VPS
One-time payment
without payment for renewal
Save on technical support per year
Number of add.IP for order
Tech. support
under common terms (for 3 years)
One-time payment
without payment for renewal
Number of add.IP for order
Tech. support
under common terms (for 3 years)
Save on technical support per year
OS for You
Choose from available Linux OS distributions or Windows on VDS. Or install your own OS image - easy!
Pay in the Right Way
More than 20 payment methods and 3 currencies - it's easy to choose the right one. Do you use several? Change payment methods at least every month
Deploy the APPs in 1 Click
Install the required Control Panel or Application on the server in 1 click. Need more? Write to us!
Write in Your Language
We understand the client perfectly and we don't care what language you speak or write code. Be yourself =)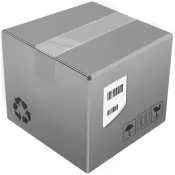 We will transfer your site for free!
Just provide the site files, or access to the old hosting provider and we will transfer the site 1 to 1, optimize and check the availability
All about eternal virtual servers
Endless VPS / VDS hosting plan from HyperHost.UA
Lifetime private virtual server services are created by HyperHost for all regular and new clients. Our experience shows us that most of the projects don't need anything but initial configuration and optimization, and they can work for years after that without additional intervention. In this case, the regular monthly payments may be disadvantageous for the client, first of all. There is always a risk to forget about payment, or the client can have a desire to close a project because of infinite spending.
The lifetime Virtual Private Servers are the solution . There are a lot of advantages like:
You will have a dedicated static Ip-address.
Missed payment won't ever be a thing. You need to make only one invoice.
Your project will work as long as you need it.
You can be sure our technical support will take care of you.
Eternal VPS/VDS is a new service for Ukraine, but it's a wide-spread service in the world. We are glad to be pioneers in this. Our life-time services are a great opportunity to get free access to servers for an unlimited time. All you need is to pay 1 invoice.
There are no other differences with our ordinal VPS/VDS with monthly payment. You can change the plan according to your needs, no matter upgrade or downgrade. Also, you can rent additional resources or paid control panel.
Frequently Asked Questions
See answers to the most frequently asked questions about our services
What if my lifetime service plan is not enough for me?
You can add or remove additional resources - as needed. Additional resources are charged under common terms. You can additionally buy:
- Disc space
- CPU
- RAM
- Dedicated IP-address
Also, you can change your lifetime service plan, just pay the price of the new one.
Can the lifetime plan be changed into an ordinal, paid plan?
Your lifetime hosting won't become ordinal paid hosting. But you can always order other services and additional resources.
Do you provide technical support for eternal VPS/VDS?
We provide technical support and consultations for all eternal VPS plans for the next 3 years. This time is enough to optimize and ensure the stability of any project. After 3 years, support is provided on a free hosting basis. It is also possible to buy the advanced technical support service. The cost of the support depends on the plan.
How much it costs to change the plan?
There is a 20% off for clients who were using the service for less than 3 years and 10% off for clients who were using the service for more than 3 years. These discounts are available for both changing in lifetime plans, so as for regular paid plans
Can I give my lifetime service to other clients?
Lifetime service cannot be transferred to anyone. It's bounded to your account.
What the point in a lifetime VPS/VDS?
We defined 5 main requirements during our work
Lots of projects are configured once and no longer require attention;
Non-commercial projects are closing websites due to lack of constant funding
Clients spend a lot of time on registration of monthly payments, financial acts, etc.
There is a possibility to forget to renew hosting and lose all the data
Regular customers want to pay for hosting for the longest period
Lifetime plans fix all these and many other issues easily.