The best data centers in Europe
Hosting in Europe with english speaking tech support
European quality combined with round-the-clock support in your native language
Free transfer of sites to powerful and reliable servers in Europe
Host your site on secure servers in the Netherlands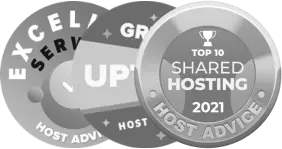 Many times nominated for awards and achievements from one of the most popular profile sites in the World - HostAdvice. In particular, they received awards:
TOP 10 best hosting with technical support
HostAdvice "Best Service"
HostAdvice "99.9% Uptime"
TOP 10 VPS hosting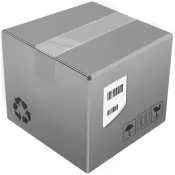 We will transfer your site for free!
Just provide the site files, or access to the old hosting provider and we will transfer the site 1 to 1, optimize and check the availability
The best hosting on Holland servers from HyperHost company
The European hosting
The European hosting with English speaking tech support from HyperHost. It is an option to host your project on fast and secure servers in Europe. You can choose hosting location - Netherlands. We host your website on best and reliable data centers in Europe and use well know and famous control panel cPanel and ISPmanager,with multi-language support. Our hosting is an excellent choice if you are looking for visitors from Europe. We have low-cost hosting plans for those who are looking for cheap and high-speed web hosting. For example, on the smallest hosting plan you can host multiple domains (3), multi-language control panel, English speaking round the clock techsupport. You choose the best plan according to your needs. We offer shared hosting, unlimited hosting and reselling located in Europe.
Netherlands hosting
First, of all, Netherlands hosting is an up-to-date server, significant performance, high uptime and loyal laws. Weuse solid SSD drives on servers to your website as fast as possible. Also, we do everyday backups and free website transfer to our European hosting. We do our best for your comfort and data safety.
We provide 24/7 tech support in chat and ticket system for all our clients. We can help you with website migration just contact us and relax.
For hosting in Netherlands you can pay in usd. In our days hosting in The Netherlands is very popular for online shops, forums and news websites.
The European inexpensive web hosting with user-friendly interface and the easy control panel is a key to your project to success.