Hosting in Europe with english speaking tech support
The best european managed or unmanaged hosting in Netherlands
Host your website on highly-secured servers in Netherlands
The european quality with round the clock english speaking support service
Free website migration to fast and reliable servers in Europe
HostAdvice awards - the most popular web hosting review website in the world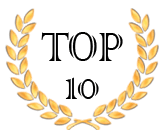 By purpose
Managed hosting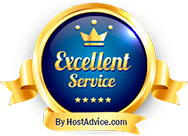 In category
"Excellent service"
In category
"Great uptime"
Choose foreign hosting on servers in Netherlands
Shared hosting
for personal websites
and small online shops
up to 20 websites
up to 10 GB on SSD
Free domain
РНР 5.Х - 7.Х version
More details...
Unlimited VIP Hosting
for your favorite projects
websites
up to 50 Gb on SSD
Free SSL and CDN
the highest priority of requests
get gifts on 100$
More details...
Reselling
resell our hosting with website builder at your own price
up to 50 Gb disk space
unlimited website number
free website builder
Order
F

ree
website migration to our hosting
M

onthly payment
choose payment period start from 1 months
The feedback proves the reliability of our hosting
More than 300 reviews from 7 independent reviews services

Karim Aximov
Plan : Mini
Website : not specified
Good hosting for WP
Ordered hosting with cPanel. I`ve small Wordpress website, so I choosed the Mini plan.Tech support help me with site transfer. Thank you, and good luck.

Kate Ramenko
Plan : Comfort
Website: avto-ambition.com.ua
Cool promotion
I`ve ordered a plan on 6 month and get a free domain in .com domain zone. Tech support help s with SSL installation for free, also they help we to change PHP version. Thank you guys you are the best.

Dima Novikov
Plan : Comfort
Website : not specified
Amazing support team
I`ve choosen Comfort plan, as I`ve 4 websites, also I`ve ordered SSL. Tech support install SSL for free and provide me a list of recommendation - "How to improve website perfomance", and I`m glad, because I`ve done just pictures optimization and my sites start loading faster.

Colin Volsky
Plan: Pro
Website: rainproofman.com
Fast website loading
I move my Wordpress website and it start loading faster. Also, I want to thank tech support team they made my life easier (help me with migration and website configs). I wish your company a good luck!

Sveta Terenchyk
Plan : Comfort
Website : not specified
Excellent support service
I`ve small web site with many pictures. The site was loading slow. I moved to HyperHost and ask support to help me. They provide me an advice to optimize the pictures)) Right now everything works fantastic! Thank you guys, I give you the highest points.

Nikole Bravot
Plan : Comfort
Website: tf2planet.ru
Good shared hosting
I`ve ordered a shared hosting, using promo for WHtop user, it works. I`m using hosting less than a month and have no problems. My site loads fast. I`ve not a chance to check tech support work (because I don`t need their help))).
Read all reviews
The best hosting on Holland servers from

Hyper

Host company
The European hosting with English speaking tech support from HyperHost. It is an option to host yourproject on fast and secure servers in Europe. You can choose hosting location - Netherlands. We host yourwebsite on best and reliable data centers in Europe and use well know and famous control panel cPanel and ISPmanager,with multi-language support. Our hosting is an excellent choice if you are looking for visitors from Europe. We havelow-cost hosting plans for those who are looking for cheap and high-speed web hosting. For example, on the smallesthosting plan you can host multiple domains (3), multi-language control panel, English speaking round the clock techsupport. You choose the best plan according to your needs. We offer shared hosting, unlimited hosting and resellinglocated in Europe.
First, of all, Netherlands hosting is an up-to-date server, significant performance, high uptime and loyal laws. Weuse solid SSD drives on servers to your website as fast as possible. Also, we do everyday backups and free websitetransfer to our european hosting. We do our best for your comfort and data safety.
We provide 24/7 tech support in chat and ticket system for all our clients. We can help you with website migrationjust contact us and relax.
For hosting in Netherlands you can pay in usd. In our days hosting in The Netherlands is very popular foronline shops, forums and news websites.
The European inexpensive web hosting with user-friendly interface and the easy control panel is a key to your projectto success.

Guaranteed Uptime 99,97%
Compensation in case of downtime period in 10 times!
Read more
Uptime of 99.9% due to HostAdvice check
Frequently Asked Questions:
💡 What is shared Hosting?

---

Shared hosting is a type of hosting provider service. The part of the server with preinstalled software is provided for rent to the customers. This type of hosting is the least expensive and the easiest to manage for users. Suitable for small sites and applications that do not require the installation of specific software.

🎁 How can I get a domain for FREE?

⚖ What are the differnce between cPanel and ISPmanager?

---

The control panels are similar they offer identical options, exept few details. On ISPmanger you can get dedicated IP for each website in account. If you use any of panel before choose the same. If you are newbee choose cPanel.

⚡ How can I get 24% OFF for hosting services?

---

We have a progressive discount system
24% OFF for biannual payment period
12% OFF for annual payment period
6% OFF for 6 months payment period
3% OFF for 3 months payment period

📌 What are NS for domain?

---

For shared hosting
dns1.hyperhost.ua
dns2.hyperhost.ua


📥 How to transfer website?

---

There are a few options:

Contact tech support and we will move website for free. Details here
Use a file manager in the hosting control panel
Use FTP client, the access details were sent you with details to hosting account
Provide website files in ticket and we will help you to upload website

📁 How to connect to the Database remotely?

---

For cPanel - go to Databases section / Remote MySQL - add host or IP or set "%" for connection from any IP
For ISPmanager - Databases section / Select necessary БД / activate"Remote access"

🔧 How to get the test, technical domain?

---

We can provide you a technical domain for site test, as the example your.domain.hyperdomen.com. Just contact us in ticket or send email [email protected] and provide website name