The lowest price for the year
Cheap Domains
Over 500 domain zones to choose from
Provide domain owner certificate
Activate WHOIS protection of client's data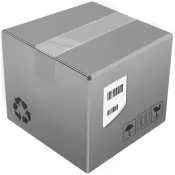 Register a Domain as a Gift
Com, Com.ua, In.ua, Net - buy hosting (except Mini) for six months or a year and we will register Domain for you as a Gift!
Prices for cheap domain names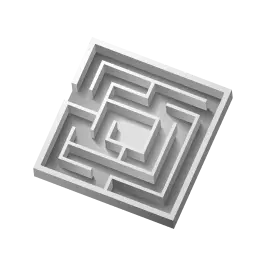 We Can Help You Choose a Domain
Can't decide on a name or domain zone? Write to us in Chat on the website, email us at [email protected], or ask the artificial intelligence.
Choose a domain name in one of the domain zone types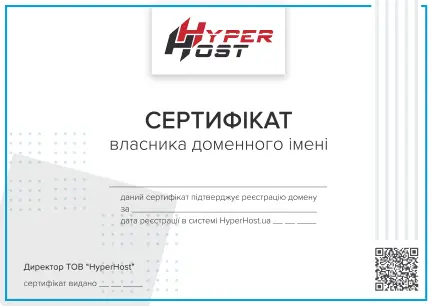 More than just domain registration
WHOIS protection - hide personal data from intruders and enemies
CDN - caches content on 200 servers around the world to quickly open your website from anywhere in the world
Domain certificate - A physical document confirming the fact that a domain has been registered for you with HyperHost
SSL is a security certificate that protects website users from intruders and you from browser and search engine sanctions
Buy a cheap domain in HyperHost is a great solution
We provide a large selection of cheap domain zones for your website, including popular, international, and regional domain zones. You need to pay attention to zone in.ua (for Ukraine) and .ru if you are looking for a cheap domain name. These domains are cheap, pretty popular, and easy to remember. Cheap domain names are the best solution for users, which is only starting to work on their web projects. Are you interested in the cheap domain renewal? So, you need to use our domain transfer service. You can register the cheap domain you need in a few minutes on our site. We also offer a profitable system of discounts for domain registration for a long-term period. You will get 15% off if you register a cheap domain .com for 10 years, for example. You can get a domain for free if you buy shared hosting for 6 months (applies for all plans, except Mini). You can choose between .com, .ru, .net, .com.ua and get it for free.
HyperHost specialists have extensive experience. Contact us if need any help. We will help you to choose the best domain for your site.
Want to renew your domain cheaply?
With us you can not only cheaply register but also renew a domain already registered with another registrar. Often unscrupulous registrars underestimate the price of domain names for the first year of registration, in fact, the price of the domain is cheaper than the market price, but for renewal such registrars take much more expensive. We have the same price for registration, transfer and renewal of the minimum possible for the market. If you count on a long-term perspective - choose domains with cheap registration and renewal.
Frequently Asked Questions
See answers to the most frequently asked questions about our services
How can I get a Domain for FREE?
Which domain is the cheapest?
Найдешевшими доменами на сьогодні можна вважати домени - .укр (7.27 $) .if.ua (8.44 $) .co.ua (10.44 $). Ціна вказана за умови оплати домену на 1 рік. Усі домени можна зареєструвати зі знижкою до 15% під час оплати на більш тривалий період.
How to renew a domain cheaply?
Unlike many, we offer inexpensive prices for both new domain registration and renewal of existing domains. If your provider has increased the price of domain renewal, transfer it to us at a low price