Domain .BIO
Buy domains in the .bio zone
Buy a free domain in the .bio domain zone and register a beautiful name for your website for a year or more. The cost of registering and renewing a .bio domain is identical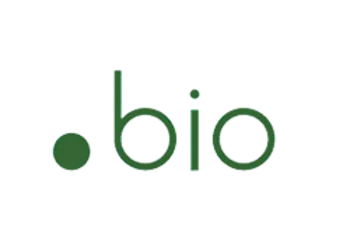 Details of .bio domain registration
.bio registration period
Max. period - 1 years, mini. period - 1 year
Length of the domain .bio
Minimum - 3 characters, maximum - 63 characters
Data protection (WHOIS)
The domain has the option to close Whois data
Cyrillic (IDN) support
The domain zone does not supports registration in Cyrillic alphabet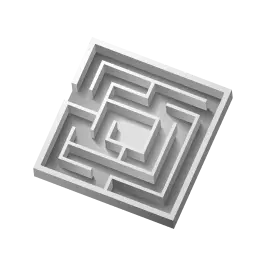 We Can Help You Choose a Domain
Can't decide on a name or domain zone? Write to us in Chat on the website, email us at [email protected], or ask the artificial intelligence.
Registration in other domain zones is available
Free Domain For Everyone!
Order any shared hosting from 6 months and get a domain as a gift!
.bio Domain selection - who needs it, how to buy it
What does the .bio domain mean?
The international domain zone .bio is created for registration of domain names for websites of organic agricultural producers and those who are associated with its use and sale.
Who is in control?
Registration in the .bio domain zone has been available since 2013. The zone administrator is Afilias Limited. The registry is located at the web address: http://afilias.info/contact-us. Official Whois server: http://whois.afilias.net/.
Why rent a domain in the .bio zone?
A site name in the .bio domain zone is most appropriate for farms and agricultural holdings that grow organic products. It can also be used for portfolios and personal sites, bio can be interpreted as an abbreviation for biography. As a result, the following categories of enterprises, organizations and individuals can choose a domain:
• Separate parts of research institutes in the direction of biotechnology;
• Companies for the processing of organic products;
• Sellers of organics (Internet stores);
• Healthy lifestyle enthusiasts (blogs);
• To host a portfolio or biographical site;
• For companies who develop and sale bioadditives;
• Popularizers of ecological lifestyle and care for the biosphere.
A short and clear .bio site name extension will provide an opportunity to get a bright and effective domain name that will contribute to its rapid promotion on the web.
Terms and conditions of domain .bio registration
There are no restrictions for registration in the specified zone. Any individual or company can purchase a domain, regardless of their business. In order to obtain the right to display the "BIO Trust Seal" emblem provided by the registry on your website, you must submit an application indicating the type of activity that is associated with organics. All those who have received the right to use the emblem are obliged to comply with the principles of Organic Agriculture. The principles are described in the domain registry and documents of the International Federation of Organic Agriculture Movements (IFOAM).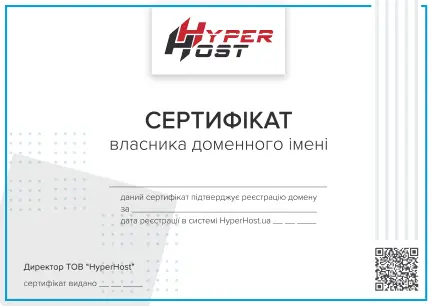 More than just domain registration
WHOIS protection - hide personal data from intruders and enemies
CDN - caches content on 200 servers around the world to quickly open your website from anywhere in the world
Domain certificate - A physical document confirming the fact that a domain has been registered for you with HyperHost
SSL is a security certificate that protects website users from intruders and you from browser and search engine sanctions
Additional services from HyperHost company