Domain .CAFE
Buy domains in the .cafe zone
Buy a free domain in the .cafe domain zone and register a beautiful name for your website for a year or more. The cost of registering and renewing a .cafe domain is identical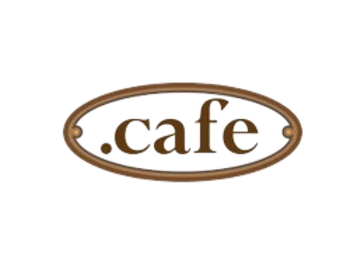 Details of .cafe domain registration
.cafe registration period
Max. period - 1 years, mini. period - 1 year
Length of the domain .cafe
Minimum - 3 characters, maximum - 63 characters
Data protection (WHOIS)
The domain has the option to close Whois data
Cyrillic (IDN) support
The domain zone does not supports registration in Cyrillic alphabet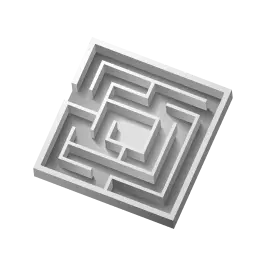 We Can Help You Choose a Domain
Can't decide on a name or domain zone? Write to us in Chat on the website, email us at [email protected], or ask the artificial intelligence.
Registration in other domain zones is available
Free Domain For Everyone!
Order any shared hosting from 6 months and get a domain as a gift!
.cafe Domain selection - who needs it, how to buy it
What does the .cafe domain mean?
The .cafe international domain zone defines an address space for bistro, bar and cafeteria websites looking to expand their online presence.
Domain Management
Purchasing a domain for your .cafe website has been available since 2013. The manager, registrar and administrator of the zone is Donuts Inc. The registry is open to everyone at the web address: donuts.domains. Registration of a web resource is almost instantaneous. There is a grace period for renewal, which excludes overpayment. The international corporation ICANN deals with the settlement of all legal issues. Official Whois-server: whois.nic.cafe.
Why rent a domain in the .cafe zone?
Domain names in the .cafe zone is a great way to identify the site as a carrier of "tasty" information about services related to the reception or delivery of freshly prepared food or drinks. Going online allows you to expand the range of services provided and constantly keep your customers informed about the updated range of dishes offered, changes in the schedule or availability of available tables. In particular, the domain in the namespace in question can be considered as:
- Domain for Cafeteria;
- An Internet name for a bar;
- A chain of eateries and bistros;
- As a domain name for Taverns;
- For Summer Cafes;
- As the domain name of a Varena and Dumpling Shop.
The extension of the full domain name .cafe shows the belonging of the owners of the web resource to the "tasty" sphere of activity, which is very convenient for those who want to look for a cozy cafe, bistro or cookery for a pleasant pastime or ordering goodies at home. This task can also be facilitated by a clear name of the site in the native language. This functionality is supported in full for the zone under consideration. This domain is perfect for placing the menu of cafes and restaurants and other establishments in the field of HORECA.
Terms and conditions of domain .cafe registration
Domain name registration here does not require any authorizations or certificates and can be done within a minimum time frame.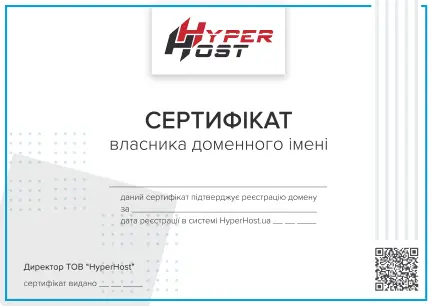 More than just domain registration
WHOIS protection - hide personal data from intruders and enemies
CDN - caches content on 200 servers around the world to quickly open your website from anywhere in the world
Domain certificate - A physical document confirming the fact that a domain has been registered for you with HyperHost
SSL is a security certificate that protects website users from intruders and you from browser and search engine sanctions
Additional services from HyperHost company