Domain
.de

- check and register site name at domain zone

.de

.de - the top-level domain for Germany, one of the most popular domain in Europe. It was created in 1986. The domain zone .de is available for German residents. The name in this domain zone can be registered by both private and legal entities. The domain .de fits for customers that plan to do any activity in this country. If you want to register this domain, you should provide the correct data about domain owner: address and phone number in Germany.

Important information! the domain in the .de zone must be paid no later than 3 days before the expiration date. In case of delay in payment, you will need to additionally pay for domain recovery

This domain is quite popular all over the world. If you need the audience from Germany this domain is the right choice for you. Also, Germany is located in Central Europe, so the domain will help you to get visitors from the neighbor countries. Germany is a part of the European Union, so domain in this domain zone will help you to perform on the European market.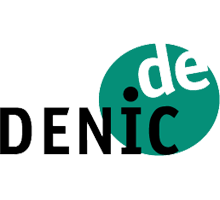 Rank:
9.07
from
10
Thanks. Taken into account.
Rates:
1180
The details about the domain registration
.de
Price on registration
.de
Info about the domain
| | |
| --- | --- |
| Renew price (annually) | |
| Transfer price (for 1 year) | |
| Minimal registration period | 1 year |
| Maximum registration period | 10 years |
| Other language support (IDN) | No |
| The minimal length, symbols | 3 |
| The minimal length, symbols | 63 |
| Domain Privacy (WHOIS) | No |