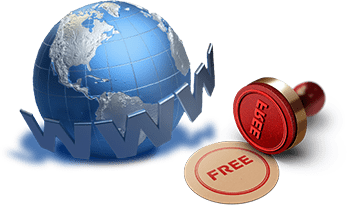 Get Free Shared Web Hosting
for your website with PHP and MySQL
What do you need to do to get a service for free?
To get service for free your website should match the few simple terms:
Interesting and useful website topic
The site statistics: the number of unique visitors should be higher than 100 users per day
The site should not be under DDoS attack
According to your site topic, the number of visitors and specific of your project we can offer you one of the hosting plans on a free basis.
If we approve your project, you should::
place the link to HyperHost on your website

Hyper

Host
become our group member on VK or like page on Facebook and share of 1 of the 5 pages
you should provide a document that proves your identity
Note: The service is not provided to projects that violate the Law of Ukraine and the rules of our hosting.
The service is not provided for gaming hosting (Minecraft, WOW, SAMP etc.) commercial projects, and for Forex and mining*
Also, we have right to choose the project for free web hosting service.
Free service terms don`t match your needs?
Read more
Get 10% discount , use promo code: promo_10 during the order