Hosting that you are looking
Ukrainian Hosting - HyperHost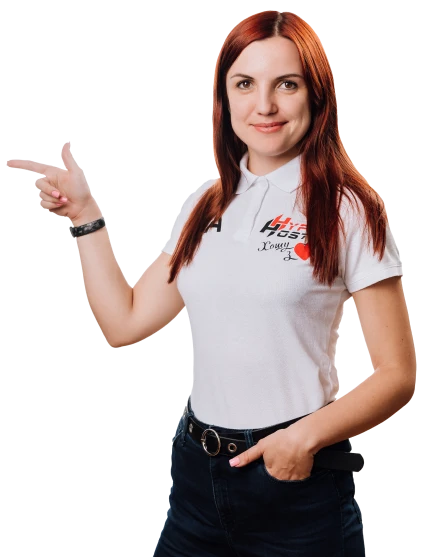 What do you get if you choose HyperHost right now
Free website migration to SSD-drives
Transferring the site to SSD disks will provide high speed site and exit to the top of Google, Bing and Yep
99.97% continuous operation guarantee
Is the site generating revenue? It will do so steadily
Technical support 24/7/365
It's stable sites and solving your issues, even on weekends and holidays
Money back guarantee 30 days
We will refund your funds, or find the most suitable tariff for you
All the obvious advantages of such a system have already been felt more 90 000 HyperHost clients
Buy hosting for the site from the hosting provider HyperHost
Only 5 clicks and 2 minutes of your time are needed to order a new hosting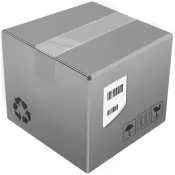 We will transfer your site for free!
Just provide the site files, or access to the old hosting provider and we will transfer the site 1 to 1, optimize and check the availability
We work for you for more than 14 years



Customer Reviews

Quality and prompt support Deployed my project django. Technical support provided all the necessary recommendations and helped in setting up.
We have been using HyperHost services for a long time and can confidently recommend them as a convenient and reliable provider. I would like to say special thanks to the technical support, which at any time, and even in times like now, finds the time and opportunity to quickly implement any whim of the user. And also we want to thank the sales department, which always goes forward, even when they are not directly asked about it!) These are real People!
Tonight, it was necessary to urgently transfer the site from the old hosting for many reasons. Hyperhosting was advised by a familiar developer who hosts dozens of sites with them. So at half past midnight I wrote to the chat, they answered .. after that I ordered the service and already at 3 am my project transferred completely. I honestly did not expect such promptness. I can say that the employees of the company are competent and understanding. In terms of cost, of course, the previous hosting was cheaper, but there were a lot of problems with it.
Good site, good prices, great team. Sincere thanks to the administrators for transferring the site to Hyperhost and several domains, as well as for their support in developing a new site using the provider's site builder. Mr. Yuri a special Thank you for understanding and patience!
Satisfied with the service. From the first visit to this day everything has been perfect. The partnership lasts for two full years. Pleasant communication, quick answers to questions and flawless operation of the equipment. I understand that when choosing a hosting, feedback on the operation of the equipment is important, but it's hard to write something in essence here, because there were no technical problems at all in 2 years! It remains to evaluate the support that can withstand any level of incompetence and impudence of the client :) Today I continue the service for another year with an extension.
Very good hosting. Tariffs are cheap, a lot of functions of which are not available on all expensive hostings (For example, Curl support)
Our team has been cooperating with HyperHost for more than 4 years, and during all this time we have never regretted it! Our team can always apply for support of the hosting provider, trust in the administration issue, and also be calm that everything and always work well and stable! We are pleased to have such partners as HyperHost!
The best, I used to constantly change hosting. Stopped at this for 3 years. Better technical support than here has not yet met.
Cool hosting. Transferred in a matter of minutes my site from another hosting, messages are answered immediately. The price is very pleasing, and this is all for 100% uptime and no failures))
Transfer of 5 sites. Moving due to great support. Probably the best option for freelancers and developers
I hosted my site on this hosting travy.lviv.ua, as well as the subdomain motanka.travy.lviv.ua. I am very satisfied especially with the support service: they solve all problems very quickly. I'm beginner, These are my first sites. Price, speed, functionality - super too
Moved with my sites from Firstvds. The prices are +/- comparable, but the people who work for the above-mentioned hoster and Hyperhost are sky and earth. What can I say, if the former hoster's people could not cope with the usual, outstanding problems. I wrote to the Hyperhost chat, asked about the possibility of moving and what is needed for this, the guys helped to figure it out. True, I moved for a long time because of the special settings that my sites require, but I didn't pay attention to this after problems with past providers. Perhaps exaggerating a little because of personal grievances, but against this background, Hyper 10/10
After 3 months of using Hyperhost with a dozen of sites I am more than surprised about the professional support, fast servers and the low price. Especially their servers in the Netherlands are a reliable solution for anyone who targets Western-Europe visitors like we.
I host about 10 sites on the Hyperhost on the Unlim tariff plan. In general, I can say that the hosting works quickly, the company's technical support is always online, and the price is appropriate. I chosed a tariff with a Cpanel panel, paid immediately for a year and received a ssl certificate from Comodo as a gift. For me, as an ordinary user, this is the most convenient and high-quality hosting I have ever worked with
Your comfort and stable work is our non stop work
Start working faster after the migration to our servers
Clients claim "we less contact the support team - everything works well"
The average response time of the tech support team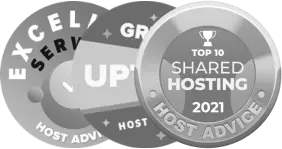 Our work is highly rated by independent resources
High ratings and awards from the experts at HostAdvice portal, as well as reviews on the popular Trustpilot and Google My Business speak for us.
Best services from a reliable hoster - HyperHost.UA
Ukrainian hosting HyperHost
HyperHost - reliable web hosting from professionals with PHP & MySQL support. We'll help you to choose the best hosting packages according to your needs. We host all projects on high-speed web servers. Our packages are well optimized for both small HTML website and large e-commerce stores, with a high volume traffic. You can order VPS for a project of any complexity, that requires many resources.
We've got extensive experience in the web hosting industry. We develop the user-friendly interface and reliable services. Are you looking for a web server? We'll do our best to find the server for you. HyperHost company offers dedicated servers in several locations.
Ukrainian hosting and hosting services abroad
Choose any convenient way to contact us. We provide support in chat, by email, and over the phone. Our technical support is always online and ready to help.
Using our services you'll forget about a tech headache and increase your website security. We have servers in the best and reliable Data Centers in Ukraine, Netherlands, Bulgaria, USA. The average uptime is 99,97 according to the independent resource statistics. Hosting - is a key to website success. Trust your website hosting to the experts in the web hosting industry!
Frequently Asked Questions
See answers to the most frequently asked questions about our services
What is hosting?
Hosting is a service of the renting server capacities that are necessary for hosting and full-fledged work of Internet projects. With the help of hosting, all sites on the Internet are available around the clock from around the world. More details here. Hosting servers store data and ensure the constant operation of sites and applications that run on them. This is a basic service that provides the functioning of the Internet as a whole.
What types of hosting are there?
🎁 Are there any promotions available?